Natural B, Journal of Health and Environmental Sciences
Natural B is a peer review journal of health and environmental sciences that published twice a year (April and October). Natural B is published by the Faculty of Mathematics and Natural Sciences, Brawijaya University, Indonesia. This journal is expected to serve as a publication media for the results of quality scientific research. The research result can be in the form of derivative or applied science that has a close relationship with the health or environmental sciences.
Natural B has the e-ISSN number: 2301-4202 (online) and indexed in Indonesian Publication Index (IPI), Crossref, and Google Scholar.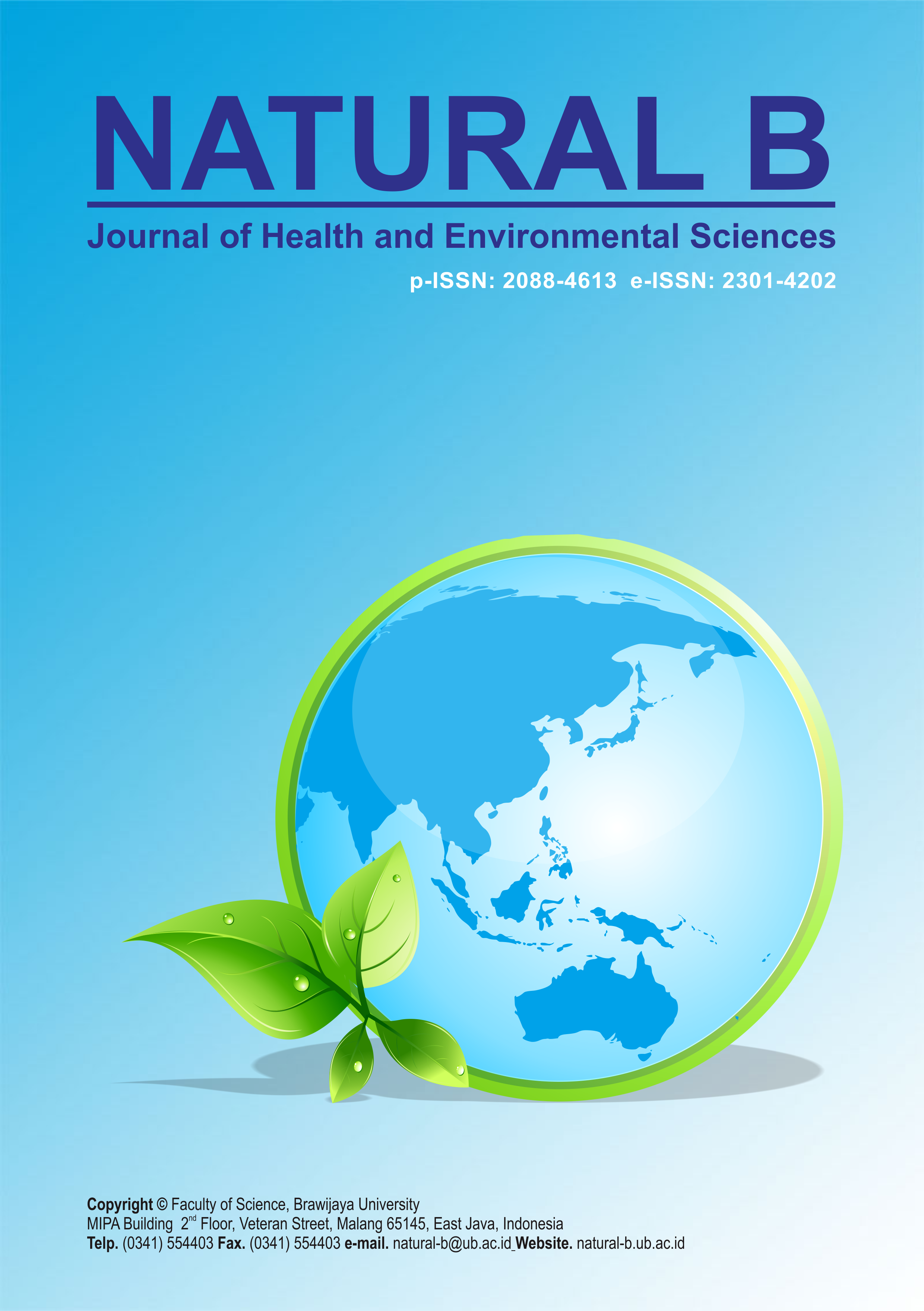 Announcements
No announcements have been published.